Costa Rica is green and beautiful. Raw. The land seemingly only touched with a soft hand  … and graced by something or someone from up above. A spiritual place where you can truly connect with nature, your environment and perhaps who you truly are.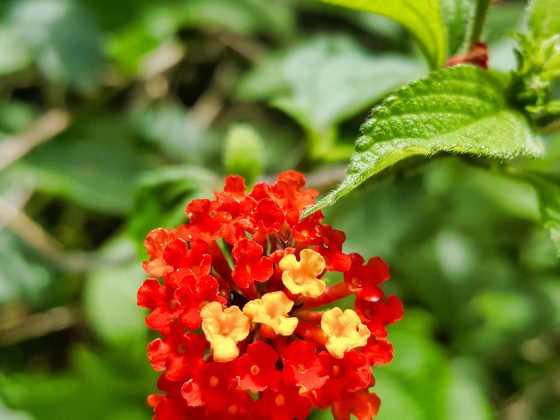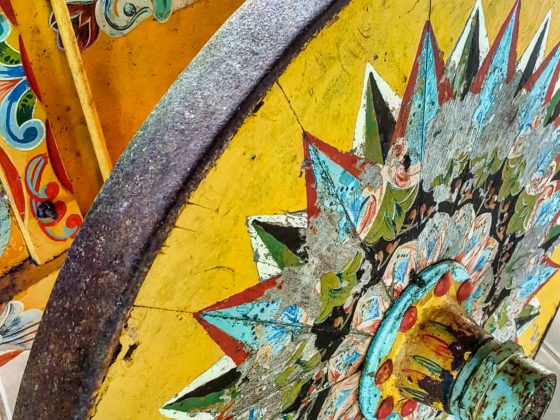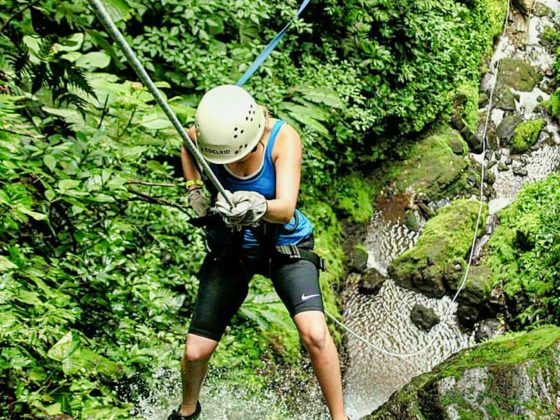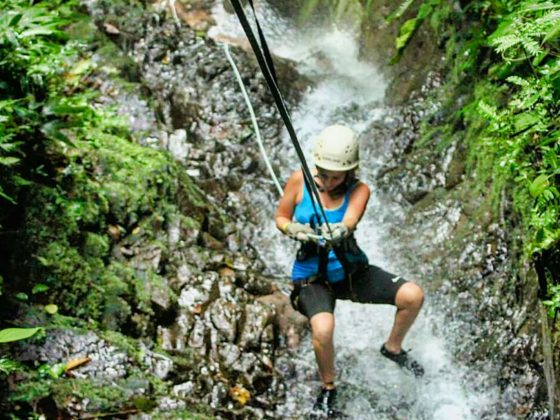 It is a dream but not a fantasy. The bright red flowers growing outside the neighborhood clinic… a chipped hand-painted sign pointing you in the right direction. The contrast between old and new, man-made and natural. The parallels… a constant and bold reminder about what is true.
There is a certain calm, freedom in the simplicity, and friendliness common among the locals wherever we went… deep in the tropical forest and in the noisy city centers. Truly an example for us all.
"Pura Vida," he says.
"Pura vida," she said.
It is a brainwashing of the ideal kind. The simple translation…  "pure life," but it carries a far more profound meaning.
It is used to say hello and goodbye. It means everything is great. Cool. It is a way of life. Thankful for what they have which takes power away from the trivial that we tend to dwell on. I am guilty.
We watched street dogs roam freely, and some would stop, looking both ways before crossing, quickly bringing shame to the wide-eyed tourists who walked without looking… not sure what to do without that crossing signal and electronic man voice saying… "wait. wait. wait."
From a bus window splashed with the morning rain we grew closer to the rows upon rows of dirt bikes outside the adventure activity grounds… each one belonging to a proud 20-something year old man who was there to work. A masculine and practical choice… for them. Want a ride?
That would have been an interesting excursion.
There is easy excitement in the rocky, muddy roads that toss you around like a carnival ride, and there is deep fear and desire in the many opportunities there to simply jump off…
off a cliff…
off a platform…
off a raft or canyon.
choose your thrill.
There is something magical in letting go. Trusting nature. A stranger. The ropes. The harness. Gravity.
Go big or go home.
Jump.
Say YES.
Try. Try again.
Let your heart race wildly.
Do what you said you would never do or have not tried.
Sleep. Work. Eat. Workout. Repeat.
Patterns, timelines and deadlines.
Not always food for the soul.
I wore a lot of helmets over my five days in a country where I likely signed far too many waivers… or perhaps just enough. Every day is a chance to grow. Change. Learn. Love ourselves and others harder. Let out an exhilarating scream. Laugh a little. Practice gratitude. Appreciate what already is… the beauty all around us and inside our hearts and souls.
Go.