My first trip to Detroit was inspired by lawn seat tickets to a Lauryn Hill concert many moons ago.
My second trip…  involved a chair up against the door of a hotel room that I definitely did not book. It was a layover gone wrong, very wrong. The airline, which I will not name, because I've likely cursed all of them by now, also assumed that I'd appreciate an indoor pool with enough chemicals to take out a zoo. I instead used my towel as a barrier between my very tired body and the bed.
And my third trip, ah…
The North American International Auto Show is as cool as it seems. I'm not even a 'car person,' but wow! Each hunk of metal is something special, falling somewhere between art and architecture. I just had to touch one or two. The smile came naturally.
It was a last-minute, "Hey, lets follow the Indianapolis Mayor up there." The mayor wants all city vehicles to rely on alternative fuel technologies by 2025. In fact, he signed an executive order requiring that almost every new car or truck purchased or leased by the city has an electric or plug-in hybrid engine. I was shocked.
There is even a conversation about converting plow trucks and fire engines so they'll rely on compressed natural gas instead of diesel. I'm interested to see what's next, but for all of you who may not be as interested, here is a peak at a few more cars that caught my eye. Some are even green or could be if they were mass-produced.
My favorite: Cadillac Ciel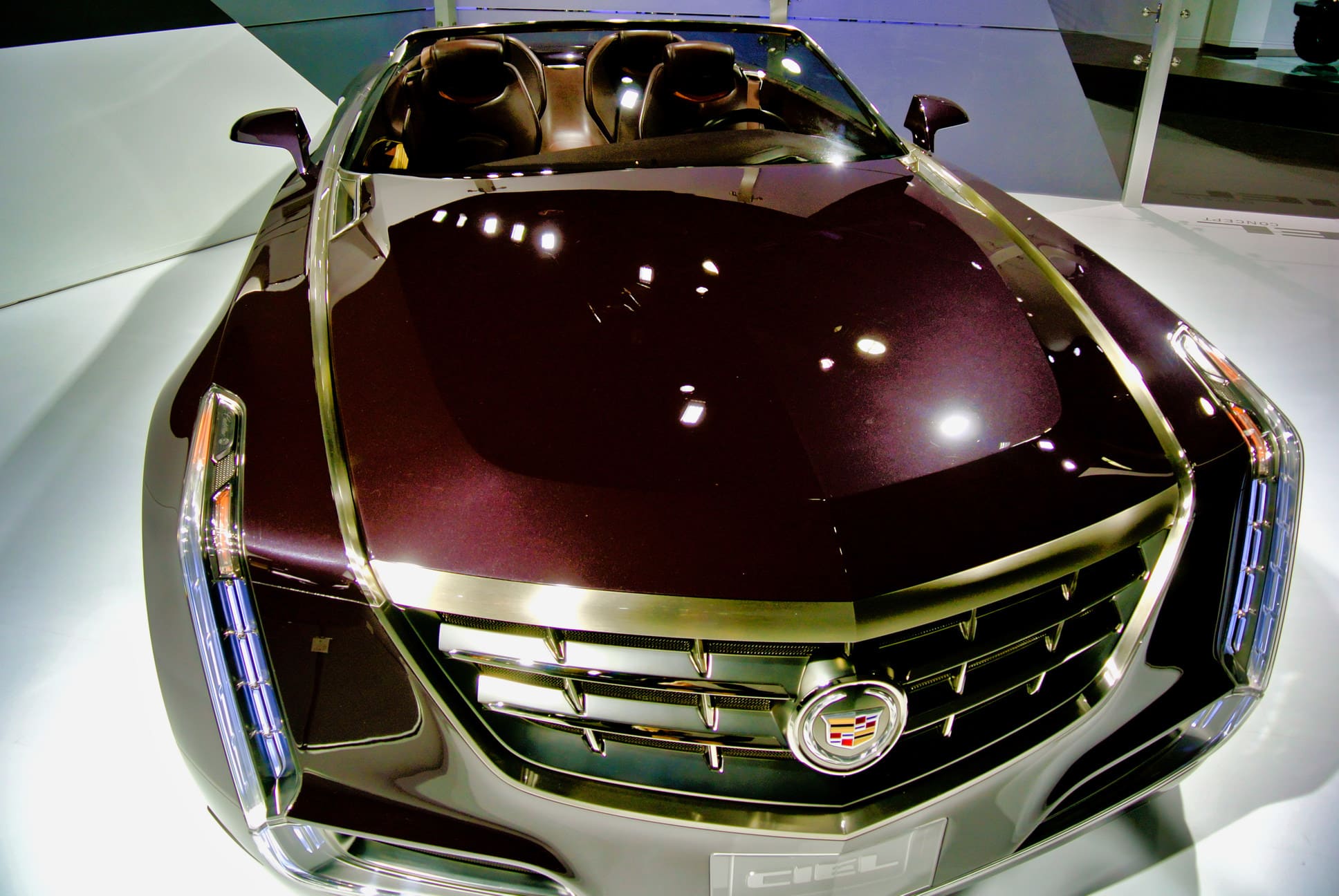 Photo Caption: 'Better than a Boyfriend'
The NAIAS opens to the public tomorrow at the Cobo Center.